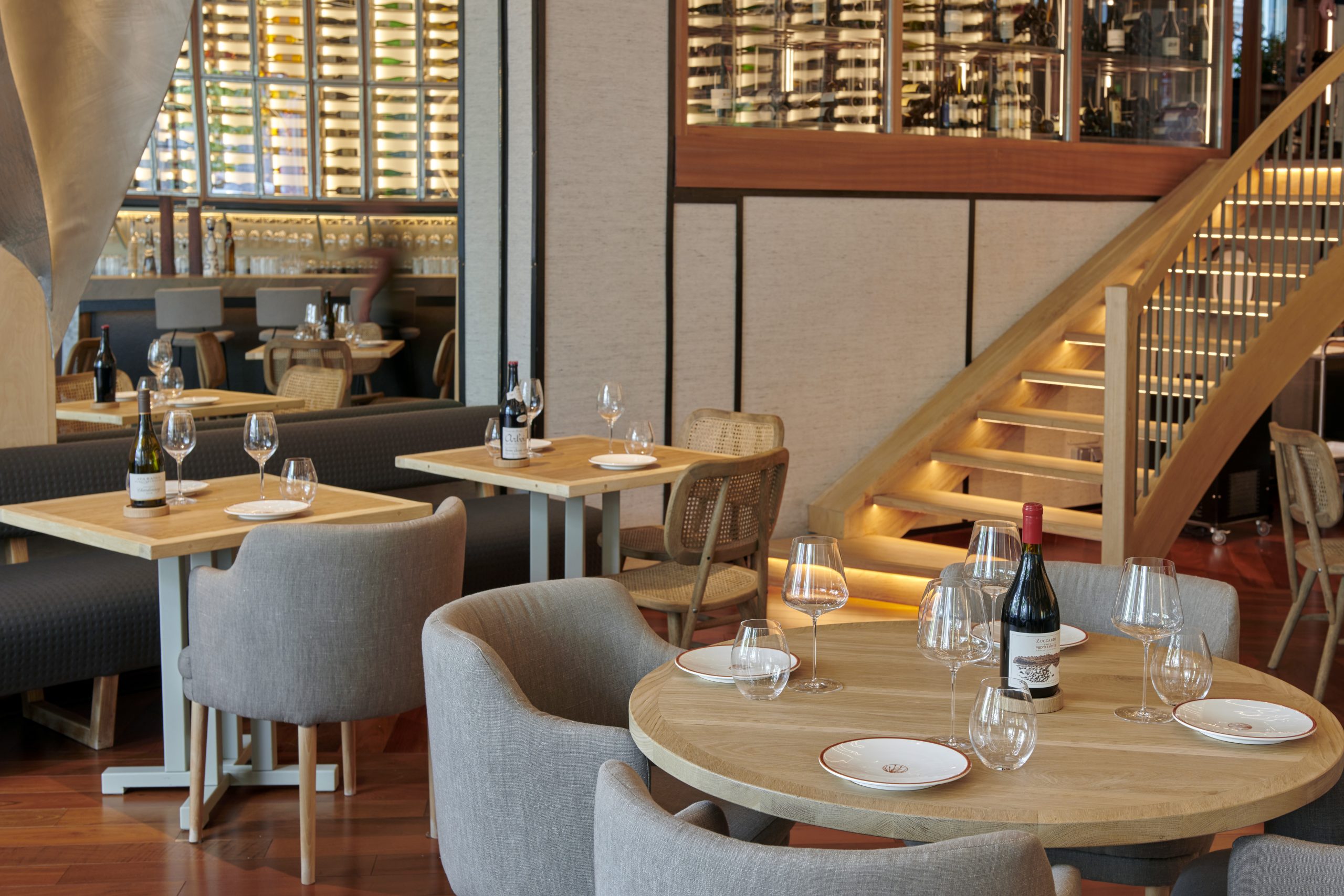 The meeting point for lovers of good wine
Berria reaches the heart of Madrid with the aim of becoming the absolute benchmark for wine lovers. Our wine bar has an ambitious wine list never seen before in the city, a team of young experts who offer personalized service and a privileged location in the Plaza de la Independencia, in front of the Puerta de Alcalá and the Parque del Retiro, in an area recently declared a UNESCO World Heritage Site.
Berria takes its name from Santoña beach, an enclave with a great emotional charge for our team, led by Gabriela Alcorta as founder and head of the interior design of the space, and Tomás Ucha as head of sommeliers, who has previous experience in Mugaritz and Les 110 Taillevent London.
A team of young professionals
At just 28 years old, Tomás Ucha directs the team of seven professionals who are in charge of raising the winemaking experience to its maximum power:  Mario Ayllón y Oliva Ridruejo (Mugaritz), Daniel Teruel (Nakeima y Roostiq), Ana Gelado (Kappo y Lavinia), Chabier García (Triciclo), Andrea Romero (Instituto Gallego del Vino) y Chester Yang (Vilaviniteca).
"Our business model is very simple: a well served wine. We take maximum care of the service in the room so that the experience is unbeatable" – Tomás Ucha